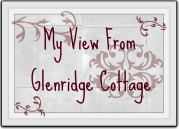 Here it is. My very own Blog Button. I have been wanting to make one for awhile now. Not too shabby, if I do say so myself!

Thanks to such a great tutorial at
The Blog Guidebook
,
it only took me about an hour.


If you would like to add my button to your blog, you can "GRAB" it copying the code on my sidebar.
I am sharing this post over at
Works For Me Wednesday
. Check it out for even more great ideas and tutorials
.